About Us
History
LTAP, an acronym for Local Technical Assistance Program, was created in 1982 as part of a nationwide effort to provide the transfer of transportation technology and technical assistance to rural and local governments. Through this program, LTAP, or Technology Transfer (T2) Centers have been established in each of the states and Puerto Rico, and in six additional locations to offer assistance to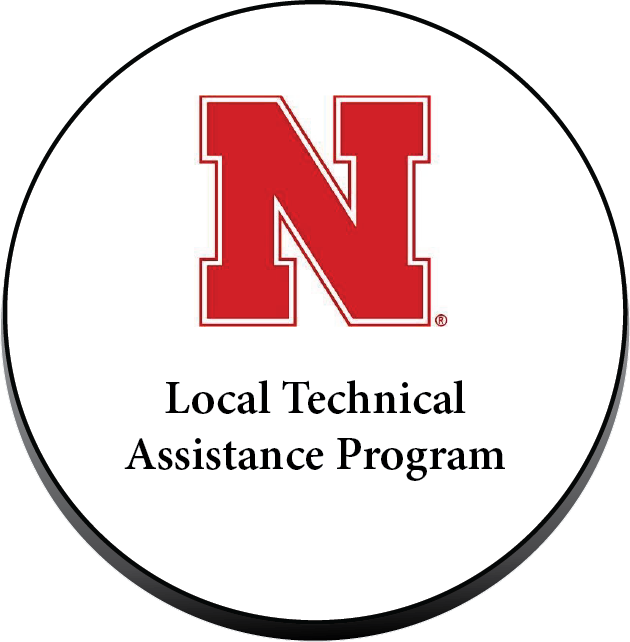 Native American Tribal governments. The Nebraska Technology Transfer Center was established in Nebraska at UNL in 1985.
Mission
The Mission of the Nebraska LTAP program is to enhance the skills of local and state transportation professionals in providing a safe, efficient, environmentally sound transportation system in Nebraska. This mission is accomplished by providing training, technical assistance, and technology transfer in all transportation areas with emphasis on safety, maintenance, equipment operation, and traffic management. Some of the Program's Goals are to:
Continue providing existing programs and services to customers,
Increase services to customers by introducing at least one new offering per year,
Enhance the program's value to its customers and partners, and
Increase the stability of the program by securing sustainable and predictable funding.
The Nebraska LTAP Program provides the following services:
Conducts training workshops and seminars on subjects such as equipment maintenance and operations, sign management, speed limit setting methods, bridge inspection, road maintenance, and work zone safety.
Provides on-site and in-field technical assistance as well as referrals to transportation experts to answer questions and provide guidance.
Loans road management tools to agencies; such as retro-reflectometers for sign study, traffic counting cards for traffic studies and radar guns for speed studies.
Maintains a lending library of video tapes, software, publications and digital resources.
Publishes a quarterly newsletter to provide readers with helpful ideas, announce upcoming training opportunities, and introduce the field's latest technological advances.
The Nebraska LTAP program is funded through the Federal Highway Act and small course fees. The program is sponsored by the Nebraska Department of Transportation, the Nebraska Division of the Federal Highway Administration and the University of Nebraska-Lincoln Extension.